2020 Journey Bag Project

February 2 - March 8
Pack a bag to help foster children in our community. Often children are moved into a foster home without being able to pack their clothing or other possessions. Journey Bags are backpacks filled with things children may need during the first 24-48 hours after being placed in foster care. The approximate cost of filling a Journey Bag is $75. This makes a great class or small group project!
See the hallway display at East White Oak to pick up a tag of needed items. Bags must be returned to the display by March 8.
Are you eager to get started? Use the checklist below to begin shopping! This year we are packing bags for girls and boys in size 2T, 3T, and 4T.
Journey Bag Supplies:
Backpack
1 Children's Body Wash*
1 Children's Shampoo*
1 Children's Lotion*
1 Children's Toothpaste*
1 Children's Toothbrush
1 Comb/Brush
6 Diapers (sized appropriately)
1 Package baby wipes
5 Hair Ties + 2 Headbands (girls only)
2 Sippy Cups
1 Pair of Pajamas
1 Outfit
1 Pairs of Socks
1 Soft Blanket
1 Stuffed Animal
1 Small Toy
2 Activity Books & 1 Pack of Crayons
2 Children's Books
1 Jesus Storybook Bible (Provided by The Oak)
Please place items marked with an * in a separate ziplock bag.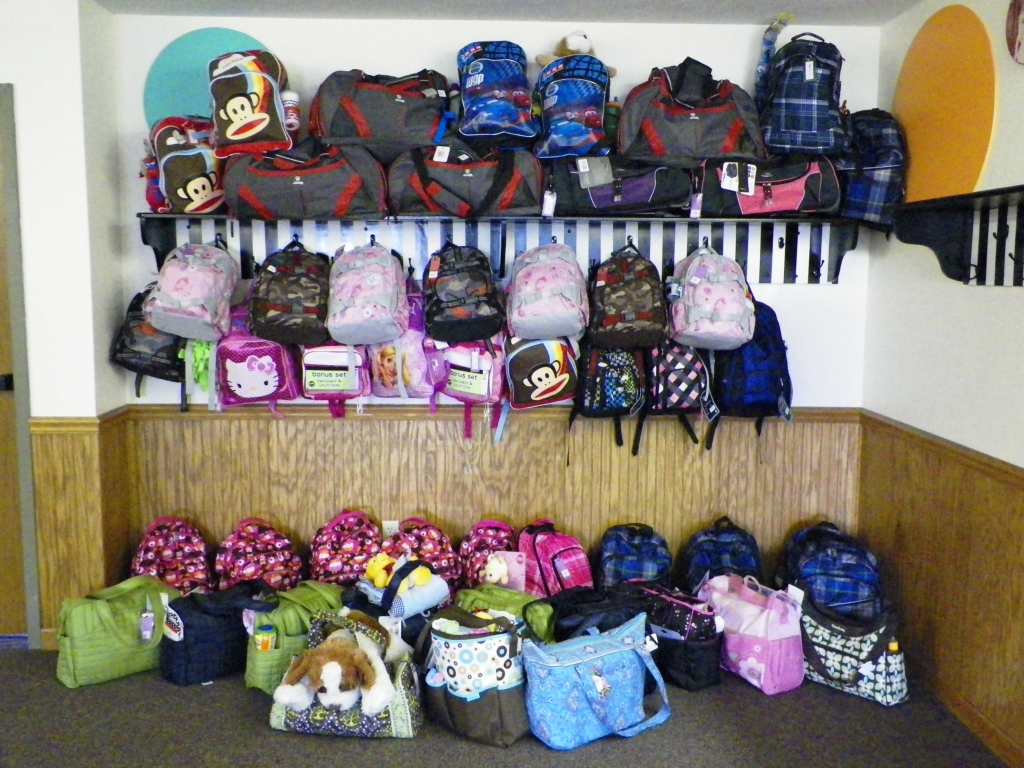 For the past few years our church has come together to pack Journey Bags. The love and care taken to fill the bags is a visible work of our faith in Jesus.The filled bags are delivered to The Center for Youth and Family Solutions. This is a tangible way that we can support the foster care community.
The east white oak foster care team assists in orphan care by providing resources and encouragement for foster parents and children.
About 400 children in McLean County are currently in foster care. The reasons for their placement vary – some are there because of abuse, others because of neglect or various addictions. The foster care team stands ready to take hold of this opportunity by assisting foster parents and children with resources and encouragement. It is the goal of our foster team to bring awareness and help to these often forgotten children.
Interested in Foster Care?
The requirements to become licensed are:
Must be over the age of 21
Complete a background check and fingerprints
Be a legal US resident
Complete the application process
Complete the required training (approximately 27 hours)
Obtain a homestudy with a licensed social worker
The licensing and training process usually takes from 2 to 6 months
Local Foster Care Agencies:
The Baby Fold 309.454.1770
The Center for Youth and Family Solutions 309.820.7616
If you are interested in joining the foster care team in order to serve these often forgotten children of our community, please contact the church office for more information.